We hope you will partner with us to spread the Gospel of Jesus Christ throughout Northwest of India. Here's how you can engage in this work today.
Pray
Pray for many to hear, believe and take the word of God into their hearts.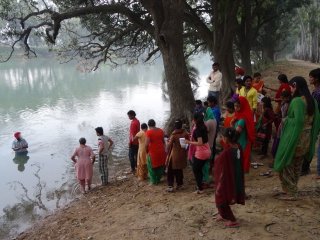 Pray for protection on the NICM workers and their families in particular.  Many are telling us that their families are being targeted when they go into difficult areas to work, specially in the areas of Beas, Patiala, Makhu, and Kurali.
Pray for wisdom and strength for Simmi as she carries on the work of NICM with Deepak not  at her side.  Pray for her to have renewed strength each day and wisdom for the many decisions she must make.
Pray that God will provide needed resources and that NICM will use those resources wisely.   Pray especially for funds to add much need class room to the school in Barwala.
Get Connected
Sign up for the NICM newsletter. Just go to our "Home" page and enter your information.
Get Your Church Involved
If you would like more information to share with your church, or if you'd like a speaker to visit with your missions committee, please let us know. We love to share the work of NICM with others.
Give
Your decision to give financially to this work will make a difference in growing the Kingdom in Northwest India. Commit to sponsoring a Disciple Maker for 2 years at $50/month. Without financial support the work can not continue, and if the work does not continue many will not hear the good news of Jesus Christ.